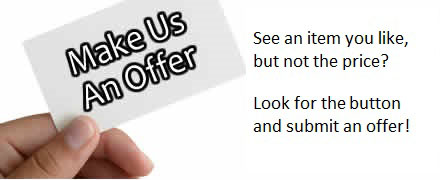 First-time buyers can take 10% off your first order! Be sure to register, and use coupon code Welcome! during checkout!
Items noted as "SOLD OUT" can probably be found on auction at StampoRama.com . Follow the link to go there to bid!
Except on our Wholesale Lots, EVERY item at NoernbergStamps.com has a high resolution image of the actual item for sale. Never any guessing!